What are the sources of satellite imagery? How do you navigate existing opensource satellite imagery? Arthur Green, trainer at our 2019 event in Croatia and geospatial scientist with expertise in environmental governance and human rights, created two videos...
read more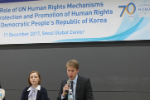 Human rights documentation practitioners are often required to go out and speak about our work to a range of audiences. These audiences include government officials, foreign donors and policy specialists, other human rights documentation groups locally or...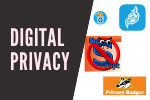 What is Digital Privacy? Have you ever CC'd your recipient contacts in an email, rather than using BCC? Connected to unsecured public Wi-Fi networks? Had an advertisement follow you from site to site? Given a game on your smartphone unjustified permission to access...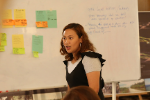 Online Security in an Age of Digital Adversity: Interview with Christina Lopez, Foundation for Media Alternatives, Philippines June 2018 Christina Lopez worked with the Foundation for Media Alternatives, an organization which assists citizens and communities in the...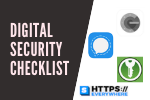 As technology experts are fond of reminding us: "Your information is only as secure as your weakest device". With increasingly sophisticated cyber-monitoring a growing challenge for human rights documenters, it is more important than ever to make sure your devices and...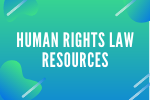 Training Sessions by International Justice Resource Center (IJRC) explore topics including the UN Human Rights Mechanisms and Documenting Human Rights Abuses. IJRC also has a series of publications including the guide Researching International Human Rights Law....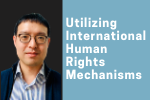 When people first hear about the international human rights system, people go like, "Oh, that must be such a difficult thing that only lawyers can do. Or people with some kind of academic background can do." Well, that is not actually the case. And the whole point of...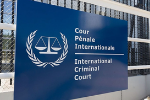 For an overview of the ICC, its development and structure, refer to the article. The ICC has been subject to criticisms since its establishment. Lack of executive/enforcement power: Apart from the post-trial enforcement issue, the ICC also suffers from pre-trial...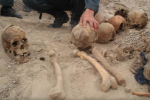 Mass graves are burial sites containing multiple human remains, often following events with multiple casualties such as epidemic, famine or mass killing. After decades of conflicts in Afghanistan, armed attacks had cost the lives of millions. Many years have passed...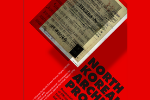 To download the publication click here. The North Korean Archives Project explores the archives of former communist secret police agencies and compiles information on North Korea kept in these. The 2018 publication focuses on Polish archives and includes a full index...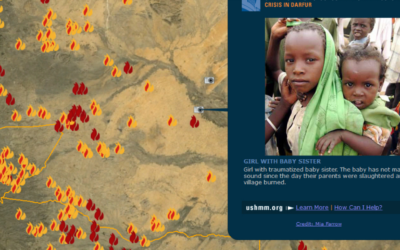 Image source: https://www.google.com/earth/outreach/success-stories/united-states-holocaust-memorial-museum/ Click here to see PART 1 of this series. Summary of Project Crisis in Darfur is a collaborative project between the U.S. Holocaust Memorial...